My bedroom mini makeover + my Leesa mattress review
Couple of years ago our bedroom went through few changes. Starting with the floors and ending with a DIY upholstered headboard. I was happy with the room but there were few things that kept bothering me, like the white wall at the back of the room.  Last year I decided to move my little office out of our bedroom. This created the perfect opportunity to finally attack that hated white wall with a brush. And of course I could not resist to make some other small changes too. At the same time I was contacted by people from Leesa asking if I would like to try their foam mattress.
My initial reaction was: "But we already have a foam mattress. And we only got it couple of years ago… three years ago… four… five…OK, six… Have we really had our mattress for seven years?! It doesn't feel that long!"
And if you didn't know that yet,it is recommended to replace your mattress  every 8 years. And if we had ours for seven then of course my answer had to be:
"Yes, please!"
We've already made a change from a spring to a foam mattress the last time we've updated it so we didn't have to be convinced about the benefits of a good foam mattress. We already knew that! In my opinion, you can't get a better mattress than a foam mattress. And for someone with back problems (like my partner), this is simply the best option. For someone who does not have back problems, but want to sleep in comfort (that would be me), this is also the best option. FULL STOP.
And I'm sure the Princess that slept on the pea would agree with me, if she was only offered to sleep on a foam mattress instead. Although that would make it a bit more difficult for her to prove her royal identity…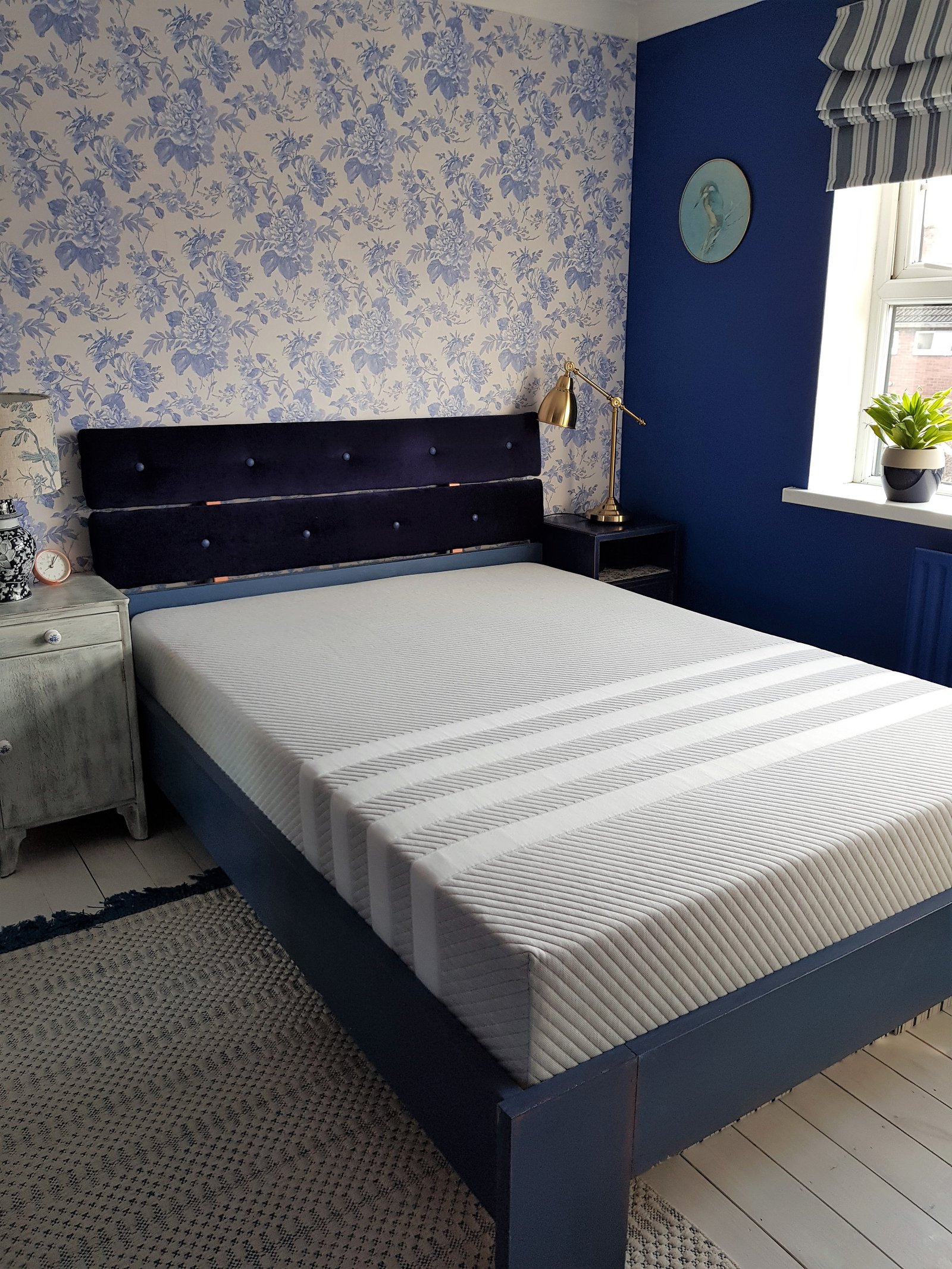 My Leesa foam mattress review
Ordering a Leesa mattress was very straightforward. It was delivered vacuum-packed in a box after only few days. But then, when I sat on the mattress after unfolding it, I started worrying. It felt so much softer than our old mattress (which firmness we really liked). At that point I really regretted taking our old mattress to the skip.
But then the night came and it turned out that the mattress: yes, it feels a lot softer, but it supports the weight of our bodies just the same. It's kind of weird to explain but I think the reason for this is that Leesa mattress is made up of three layers. It feels like the first layer which is soft and squishy is there to bring the comfort. The next two layers are much firmer and provide the actual support. A bit more technical explanation of the three layers of the Leesa mattress is that:
"Cooling Avena® Foam – The 5cm Avena® foam top layer provides airflow for a cooler night's sleep and enough bounce for freedom of movement.
Pressure Relieving Memory Foam – The 5cm memory foam layer delivers the body contouring and pressure relief you've come to expect from memory foam
Dense Core Support – The 15cm base foam layer adds strength, durability and structure to support sleepers of all sizes."
So there you have it- a real explanation of why Leesa mattress is so comfortable: soft but not too soft and firm but not too firm! To me it's  almost like sleeping on the cloud. Or that's how I imagine sleeping on the cloud would feel like…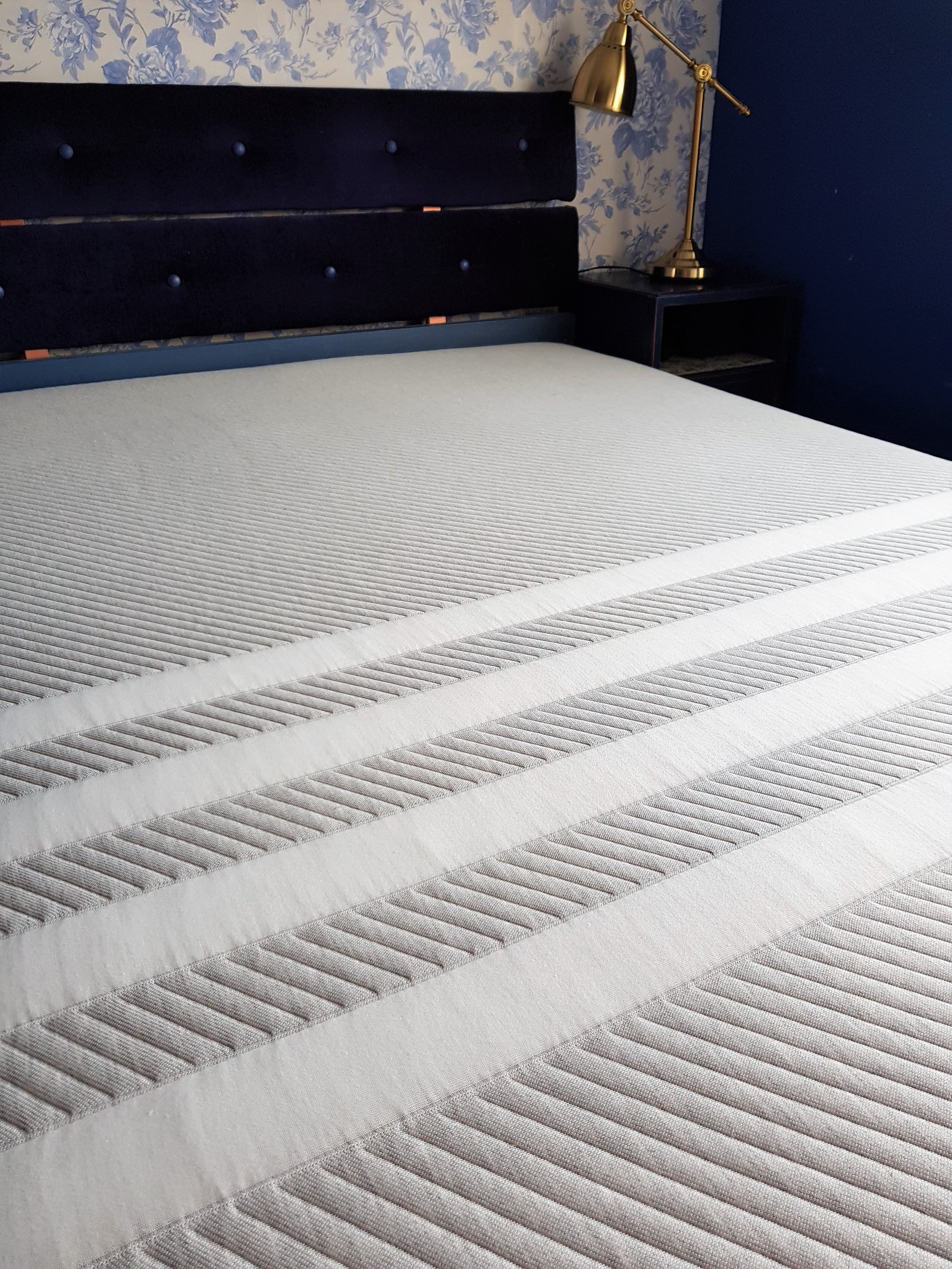 Foam mattress by Leesa
The mattress not only feels nice, it looks nice too. It's got a super soft grey cover with four stripes going across the mattress and a blue tag in the right corner. It looks super stylish and it's almost a shame to cover it with the bedding.
I am positively surprised by this mattress. After years of sleeping on a foam mattress I honestly didn't think that swapping to a different brand could make my sleeping experience any better. But it did!
My only criticism would be the smell of the mattress when it first arrives. It's kind of like a chemical smell, not very nice, but not too offensive either. It took nearly a month  and few bed sheet changes for the smell to disappear completely.
For anyone who never slept on a foam mattress before, this Leesa mattress will be a revelation. For those of you who already tried foam mattresses, this will be a very nice upgrade.  You even get a 100 nights guarantee which means that if you're not completely satisfied you can return the mattress and get your money back (which I doubt anyone would ever want to do).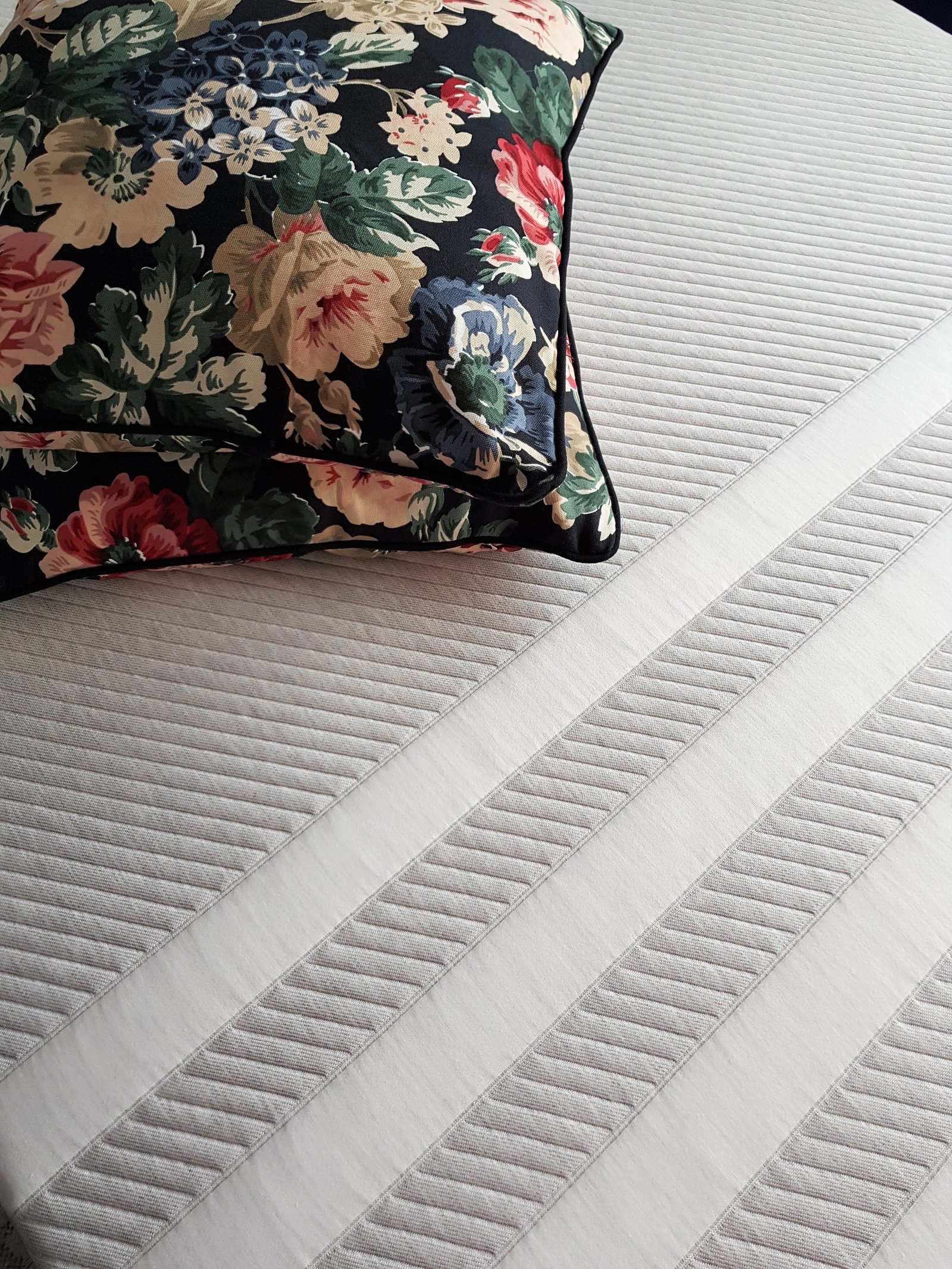 And if all that is not enough, for every mattress thy sell, they plant  one tree and for every ten mattresses they sell Leesa donates one to people in need. It means that by buying a Leesa mattress, you're doing something good not just for yourself but for others too.
My bedroom mini makeover
As for the rest of my bedroom makeover… Well, the white wall is gone. All the walls (except the wallpapered one) were refreshed with a lick of paint in my favourite shade of blue. And yes – I was tempted to change the colour scheme in the bedroom but what can I say? I just really love blue! Instead I've decided to remove the yellow accents and replace them with… metallics, more flower pattern and even more blue! The result? A cosy bedroom ready for long winter nights. But most importantly – a comfortable bed that helps me relax in the evening and doze off quickly at night… What else can a girl wish for? Oh yes! A bit of piece and quiet please!
And if you've been thinking about upgrading your old mattress, now is the time! Just use my special code VERYMEINTERIORS entitling you to a very generous £100 off your very own Leesa foam mattress! So what are you're waiting for? Start the new year with a new mattress. I can't  guarantee you that the new year will be better but it will most definitely make you feel a lot better.
This post has been written in collaboration with Leesa, who very kindly provided me with this foam mattress in exchange for my honest review. All thoughts and words are my own.
This post contains affiliate links.
Related