Bring a bit of elegance to your tea time with Denby and Burleigh
As someone who wasn't born in England, I've always been a bit jealous of British's famous  five o' clock tea time tradition. And although "tea time" has always been more of a "snack time", in the past it was always accompanied by a cup of Ceylon tea. In the upper classes the tea would be poured from the silver tea pots to beautiful, delicate bone china cups. Nowadays we're more likely to use tea bags instead. And the bone china cups have been replaced with mugs. But that's OK, because thanks to companies like Denby Pottery or Burleigh we can bring that bit of elegance back to our famous afternoon tea…
But first, let's go back in time…
The afternoon tea is one of the most (if not the most) quintessential British traditions. But it is actually relatively new. It started in the mid 19th century. It was introduced by Anna, the seventh Duchess of Bedford in 1840. (Suddenly my name appears a bit more interesting, especially considering my love for a good cuppa.)
The duchess decided that it was time to change the eating habits. Instead of going hungry for hours (no meals were served between lunch time and a dinner at 8pm!) she asked for a tray with bread with butter, cake and tea to be brought to her room at around 4 o' clock (good for her!)
And it seems like she wasn't the only one getting hungry at that time of the day. The afternoon tea became so popular that it turned into a social event. The upper class woman would change into long gowns and wore gloves and hats for their afternoon pause. I definitely wouldn't mind this becoming a thing again! Me in a gown (not a sleeping gown!) getting ready for an afternoon tea at 4 o'clock… oh shoot, I've got kids to pick up, dinner to cook, a pile of ironing to do and lots more… Scrap that, sleeping gown will do!
The afternoon tea with Denby Pottery and Burleigh
So, yes, a lot has changed since then (and no, I am not talking about my selection of gowns). The afternoon tea has become more of a occasional treat than an every day event. But one thing most certainly hasn't changed. It's our love for a good old cuppa. And not just a five o'clock one, but at any other time of the day too. And our house is no exception. Mainly thanks to my love of Earl Grey with a slice of lemon! And although I'm a big fan of vintage tea cups, I also like to drink my tea from a mug. But not any mug! It has to be a pretty mug!
Because life is to short for having anything but pretty pottery in your cupboard!
That's a rule I go by. Ok, so maybe it has turned into a bit of an obsession (according to some…) but everyone has some obsessions, right? Let's leave it at that!
Back to the subject now. I've always been a big fan of Denby  (I've already mentioned them in my post about the best mugs here). But although I knew about the existence of Burleigh I,ve never used their products before. And what came as a surprise was that actually Burleigh is Denby's sister company.
So, when I was asked by Denby Pottery if I would like to try few of their products in exchange for my honest review, I just jumped at the occasion. Who wouldn't?
About Denby Pottery and Burleigh
Although both of the companies are now under one parent – Denby Holdings Limited, it hasn't always been this way. Originally two independent  companies. Both with reach history and traditions, dating back to the 19th century. Burleigh was originally trading as Burgess and Leigh, but in the 20th century became known as Burleigh. They've been famous for their high quality ceramics, made using the same techniques for generations.
Denby Pottery is one of the Britain's oldest pottery manufacturers with over 200 years of craftsmanship. All their ceramics are hand made and apparently it takes as many as 20 pairs of hands to make each piece.  And it all happens here, in England. In Derbyshire, to be precise!
My Denby and Burleigh review
As I already own few mugs from Denby Pottery, I decided on mugs from Burleigh instead. And a Denby tea pot to go with them! Because I just love tea pots. And I love colour blue (in case that came unspotted). What else do I like about my new Burleigh mugs? Well… they are just the perfect size for an evening cuppa. A bit smaller than my regular mugs but definitely not small! And the shape of the mugs makes them fit my hands perfectly. So you could easily hold them in your hands while watching your favourite TV show from the sofa.
And of course there's the design too. Calico (that's the name of the collection) is Burleigh's most popular design and it just celebrated its 50th anniversary. (I mean, that says something, right?) I chose one mug in blue (obviously) and one in Dove Grey, just to brake the tradition. They are both absolutely beautiful, but so are the other colours in that collection. (Find them all here)
I had my eye on Denby's Imperial Blue Teapot for a while now. Sadly it comes with a price tag so I never got to buying it. But now, after I've been using it for over two months, I can see that it is definitely worth every penny! It's the perfect size, the quality of it is absolutely outstanding and I know it will last for years. What's more, it is suitable for oven, microwave and freezer and it is dishwasher safe! And using it brings me joy and literally puts a smile on my face…
"Showcasing an ultramarine hue and classic shape, Imperial Blue is a striking range with a timeless appeal. Composed of the highest-quality local clay, Imperial Blue promises longevity. The Imperial Blue Teapot is a staple tableware piece with an elegant shape"
So what do you think? Would you go for the same colours as me? Or are you more of a red colour person? Or green? I believe that no matter what colours you would go for, you would be as happy with Denby and Burleigh products as I am!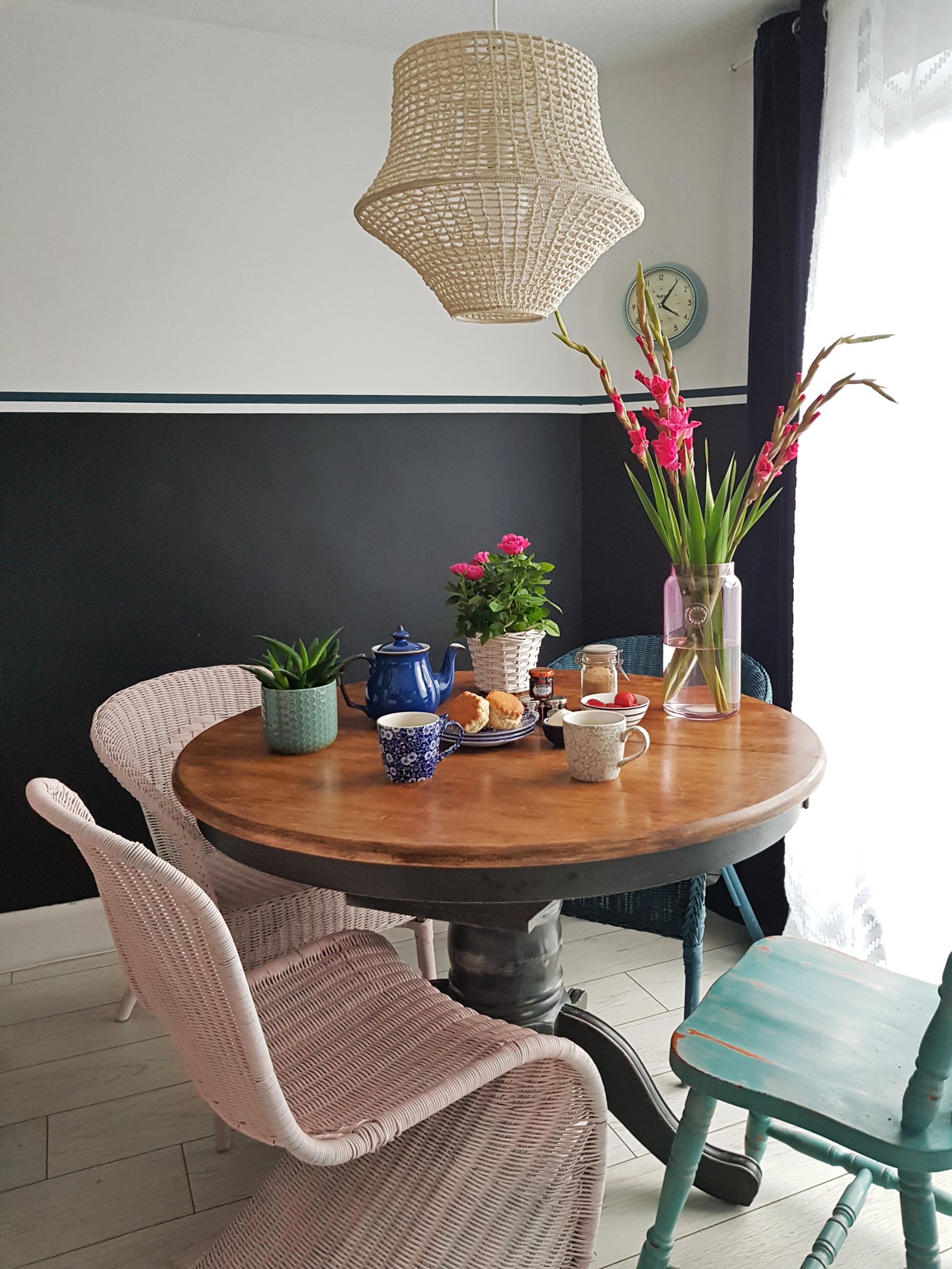 Disclaimer – All the products I've mentioned in this post have been kindly gifted to me by Denby and Burleigh but as always this a my honest review of the products. I would never work with companies I don't like and don't believe in and all the opinions you ever find in my blog post are my own!
And if you've come all the way to the bottom of this page, I hope it means that you actually enjoy reading my posts (or at least some of them). If that's the case and if you would like to win an Instant Camera from Leica I would like to ask you a little favour. Very Me Interiors has been nominated yet for another award, which makes me extremely happy and proud! But to be short-listed I need votes! It would mean a lot to me if you could spare 5 seconds of your time and cast a vote for me. And don't forget that every voter is in chance to win the camera! Thank you so much and good luck to you too!!!
Related