Home Plants: Why you should follow this trend this summer? Plus your little DIY project!
TRENDS! They are everywhere! In fashion, interiors, food, what we eat and what we breathe. Today's world just cannot be without them any more! In whatever you do you should just follow the path laid by the trends. But I never liked walking the same path as the others (especially and literally in my school life). Just the sound of the word TREND makes me cringe. And then the company called Blinds Hat asked me to join some other bloggers and share few tips on this summer trends! I mean: WHAT? And then I realised that I was actually doing one! I have followed the crowd of trend enthusiasts and dived into the green sea of home plants.  And deep!
My home has been invaded by plants!
So what do I do? Do I throw away all the plants that I have accumulated over the past few months and wash away all the signs of being trendy rather than original? But then I thought! What's wrong with that? I don't need to prove to anyone my originality! And neither should you! As long as you're happy with your house you can follow as many trends as you like. And especially this trend for home plants. Because this one is not just for the summer, it's for life my dear! (Just make sure you add a scoop of your personality to it too)
In my previous life as a serial (plant) killer I would (and therefore you shouldn't):
1.Only buy plants with beautiful flowers (that last only couple of weeks) and then end up with not so pretty thingumabobs sticking out of a pretty pot. It's much better to buy plants for their green parts, not flowers that most certainly you will only see for a few weeks in a year.
2.Never read the tag or the care instructions that came with the plant. If you want to have healthy looking plants throughout the year, read the labels and please DO CARE about your plants (apparently talking to plants helps too, but I don't have to do that, my 5-year old is an absolute champion in talking to his imaginary friends, so I'll just ask him to stand closer to plants next time he does it).
Here's a little guide to home plants. As much as I can give you tips on how to style a house, I'm definitely not a role model when it comes to caring for your plants. So for more advice (and this guide's credit) go here.

3.Forget to water the plants… Well, I still do that so let's skip it. I'm sure this does not need much explanation. Or does it? Then maybe you should consider keeping your plants in the bathroom? They will look great even if you forget to water them once or twice.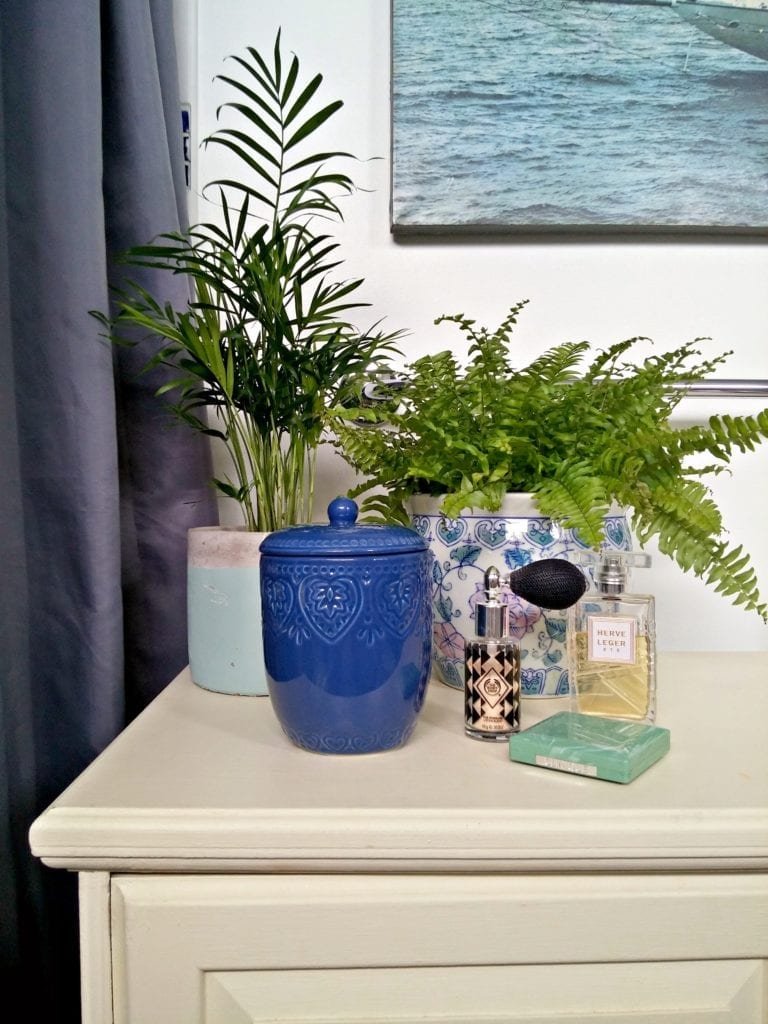 4.Think that the window sill is the only place for my home plants. We're all different and so are the plants. Some need more sun than the others. Some may not even like the sun at all. So find suitable place for your plants, but make sure that not just plants, but also you are happy with it! Plants instead of a fireplace anyone?!
How to style with home plants?
Now, let's move to the fun bit – the styling. If your style is let's say, a little bit less eclectic than mine. And your mind  is strictly set up on just one style, rather than all, then you might find it interesting. I've put up three different styles and incorporated some home plants for you to see how easily this new trend can be done. And the good thing is that plants go with any style and  they can be your only home accessories you'll need this summer!
Scandi style
Thanks to Ikea it seems to be everyone's favourite style. It's simple, practical and beautiful. Perfect for throwing in a plant or two. Just use simple flower pots in light colours or with geometric patterns.
Vintage style
Probably the closest to my heart. And if you're a vintage lover too (oh, that sounds just divine, please call me vintage lover from now on…) then adding a few plants will not be difficult at all! And if you don't have any fancy flower pots just use one of your vintage tea cups (go on, I'm sure you have one!)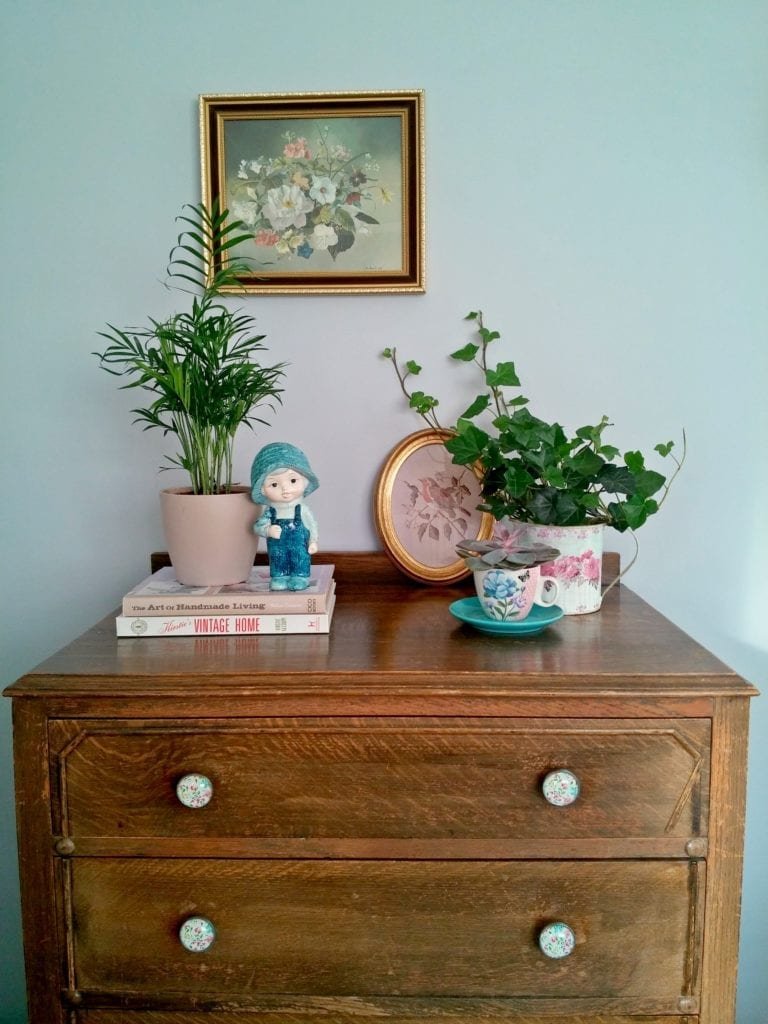 Bohemian style
Bohemian style has become very popular in the last couple of years. There are no two the same bohemian interiors as that's the idea of this style. It's very artistic and for people who don't like to stick to the rules. Home plants are almost an integral part of this style. And the more the better!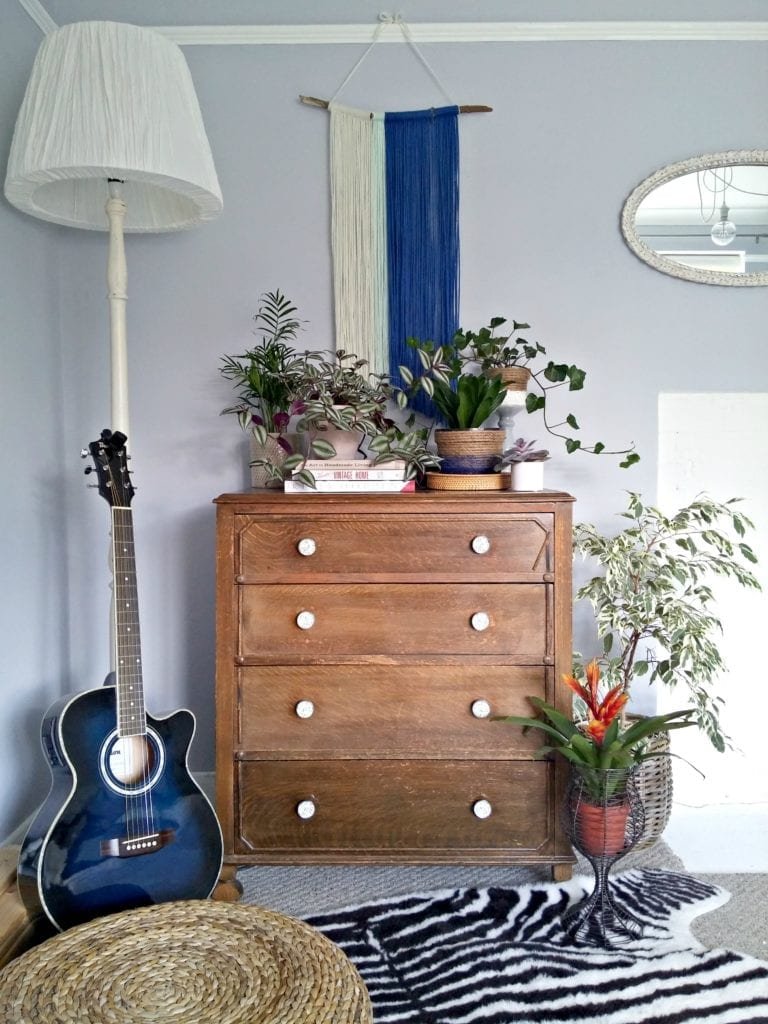 Want to know how to make this wall hanging yourself? Check out my post here.
As you can see here there's no need to spend money on expensive flower pots. You can easily make your own.
Here's your little DIY project
You will need:
jute rope
glue (best would be to use hot glue gun, but after a last-minute order on Ebay it has not arrived so I had to use just normal PVA glue and it did the job just fine)
plastic flower pots (the ones they actually come in)
scissors
paint (optional)
Start by generously spreading the glue on your plant pot (if you use a hot glue gun, just follow the instruction from the producer). Starting from the top stick the rope to the pot and work your way around it. If you use normal PVA glue expect the rope to be very "disobedient" at first. But after few more rounds it will finally give in and stick to the plastic pot. Press the rope to the plastic with your hands until you feel it's ready to let go.
The jute rope planters are really cute just as they are but if you want to add a little bit of colour to them you can use any paint you have. No need for special paints. Everything will stick to the rope!
And that's how you can style with home plants! But if you have more full on approach then how about taking inspiration from this urban garden shop Wildenis based in Amsterdam and hanging your plants from the ceiling? Although you need really high ceilings to pull this look off…
Don't know about you but I could just easily move into this shop (although for some reason I would then want to swing like a monkey from the ceiling)
Or if you can't quite imagine yourself living in a shop and need a real home as an inspiration, then check out this plant filled room.
Isn't that just lovely?
This post is in collaboration with Blinds Hut, but it is not a sponsored post and all opinions are my own.
Zapisz
Zapisz
Zapisz
Zapisz
Zapisz
Zapisz
Zapisz
Zapisz
Zapisz
Related