Should I buy an interest free sofa and what are the latest sofa trends?
Sofas are undoubtedly one of the most expensive items we buy for our homes. And it doesn't matter if we are a bit on a savey side or in the splashing out mode , buying a sofa still requires a heavy pocket! But what if your pocket is empty but your heart is full of love for the latest sofa model you just saw ? Or if you simply just moved into your new house and the mortgage company has drained you from your last penny? Then there's an interest free sofa option. But what exactly does it mean? And is there a catch?
Explaining an interest free sofa plan
So first things first. For us (customers) an interest free sofa is just that. And it might surprise you but there is no catch! The price of the sofa is spread over the number of months you choose. This could be as little as 6 months or as long as 4 years. Obviously paying just over six months means your monthly payments will be much greater but if you can afford that, this is a great option. Paying over 4 year time period means you have to keep up with your payments for a long time but (depending on the price of the sofa) they could be as little as £5 a month.
So I'm sure you're wondering what's in it for the sofa retailer? Well, quite a lot, they get you – the customer! It's their marketing tool. But obviously it doesn't come free either. As they themselves don't offer loans (yes, let's call it what it is), they have to work with companies that do. And that's why when you buy an interest free sofa you have to apply for a loan with a different company. But it's all done from the comfort of the sofa at your chosen store and with the help of a very lovely (sometimes too lovely) salesperson. If your score is good then it's almost guaranteed. In fact applying for a loan is usually done after you chose your dream sofa and when your delivery date is agreed. So it's all done in one go – SIMPLE!
So what's in it for the loan company you'll ask? Most likely they get a fixed fee or a percentage from the sofa retailer for each sofa that is sold that way. And also most likely this fee is already included in the price we pay. So we don't really see it as an extra cost. And that's fine. Because at the end of the day everyone's happy. Thanks to interest free sofa plans the sofa retailer makes more sells. The loan company lends you money with 0% interest (but re-scoops that from the sofa retailer. And you can buy the sofa of your dreams with monthly payments that you can afford. Win win.
There is also one more reason why buying an interest free sofa is a good option. And that's even if you could just splash the cash on the table. By keeping to your monthly payments and always paying on time you create your own credit history. And whoever applied for a mortgage or a credit before knows how important it is. So that could be your easiest way to create one. All you have to do is to make sure it's a good one! So always pay on time!
So now let's take a look at what you can get with your monthly interest free sofa plans.
Definitely one of the biggest names in the sofa industry. They offer 4 years interest free credits and 10 year guarantee on all their sofas from a very impressive collection.
Remy
This gorgeous 3 seater sofa in a luxurious cranberry  velvet fabric will never go out of style. It's simple, yet feels so sophisticated. And it's a great fit for both modern and classic interiors.
Collette
This modern design style sofa is actually a sofa bed which means you'll be always happy for your friends to stay over… (well, almost always)
SCS is a sofa and carpet specialist. They offer interest free plans for up to 4 years. Although they specialise in more traditional styles, few more modern pieces can always be found too.
Spencer
This corner sofa is a fresh take on a traditional shape and style. The addition of the pattern on the fabric makes it a perfect choice for all the Scandi style lovers as well as anyone else who just likes to have fun with pattern and colour.
This is where we got our last two sofas from. With unbeatable prices and up to 4 years interest free plans this store is definitely one of the biggest names in their field.
Zania
This is a modular sofa which means that every piece is separate and can be arranged to fit your room.  And the best bit is that you can never get bored with it, as you can easily rearrange the segments for a completely new look! And you choose the colours too!
Smooth
If your budget and the space are both very tight then you'll love this sofa bed. It would look good in any modern style apartment but would also be perfect as a guest bed in a spare room. This could cost you only £5 a month when bought on an interest free sofa plan.
They offer interest free plans for up to 4 years and you can choose how much you want to pay every month. You can even choose how much deposit you want to pay or choose to pay nothing up front, it's all fine with them. And with such an amazing sofa selection you just can't not love them!
Candi
This velvet sofa must be my favourite of them all. If I could buy one today, this would be it for me. Velvet sofas are very popular right now and this beauty comes in different colours too! (Although most of you know that I'm a bit blue obsessed.) This sofa would be perfect for any room style from contemporary  to more traditional and with anything in between.
Fellini
Leather sofa hand-made in Italy. This beauty isn't for everyone though as it needs extra special care. Absolutely perfect for any vintage and retro lovers, although it would suit more modern designed rooms too. And with removable back and arms you can be sure it will fit through your door so no nasty surprises here.
Darlings of Chelsea
Although their sofas are a little bit more pricey, you can be sure the quality is absolutely flawless! And with interest free plans for up to 24 months you can most definitely find yourself a perfect fit.
Harrington
This is another timeless classic that has all of the traditional design features of a Chesterfield like deep buttoned back and sides. It's covered in real leather and it's wonderfully comfortable too.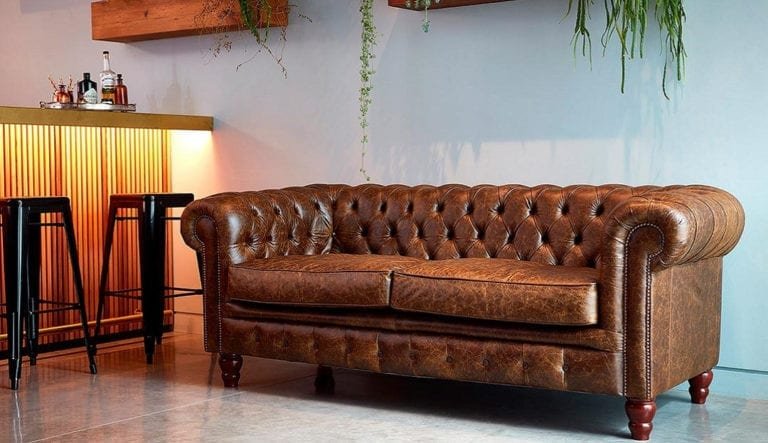 Rockingham
Another personal favourite. And it's not just because of the navy blue colour. This gorgeous velvet fabric sofa is actually stain resistant which makes it a perfect choice for busy households.
Multiyork
If you're a bit of a colour and pattern lover, this is definitely where you should be heading to for your new sofa. With their amazing and constantly growing fabric collection you can be sure that your sofa will be a piece of art. And you can spread the cost too.
Gosfield
You"ll be absolutely spoilt for choice with the fabrics for this number. In fact I even dare you to go to their website (here) and choose your favourite fabric within couple of minutes. It's impossible! And although the sofa is more traditional in shape, the fabrics will make it fit into any scheme.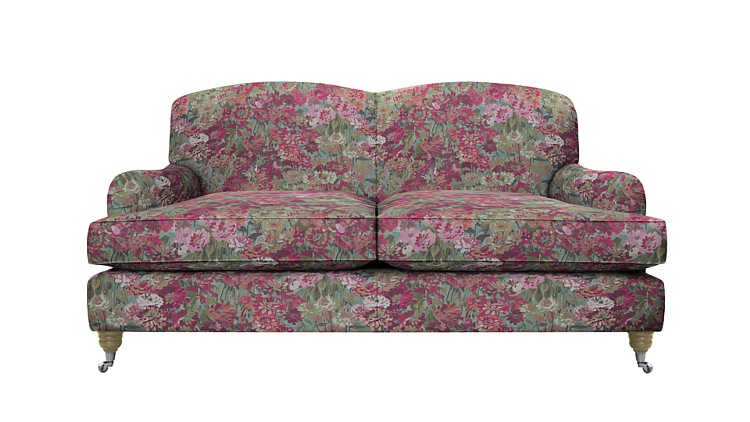 Isla
Or how about this pattern that will most definitely fit into more modern styled rooms too. The choice seems to be endless and they are all so pretty.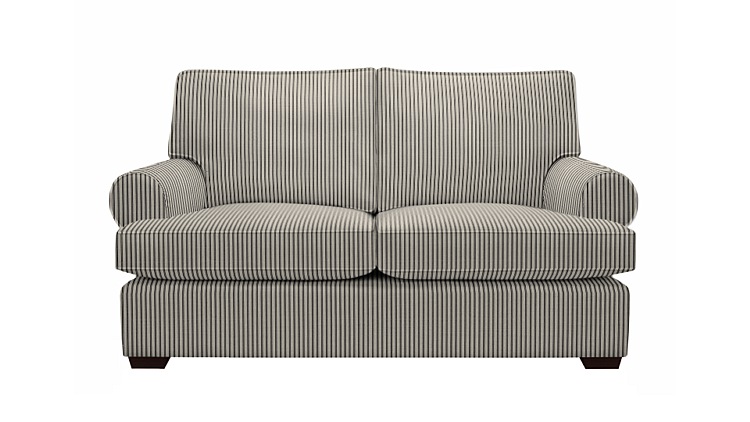 OK, so now all I have to do is to convince someone that we really need a new sofa! Because hiding it like a new dress and then saying that it is from last year (I'm sure you've seen this dress! It's so old I can't even remember when I got it!) just simply won't be that easy any more!
Zapisz
Zapisz
Zapisz
Zapisz
Zapisz
Zapisz
Zapisz
Zapisz
Zapisz
Zapisz
Related